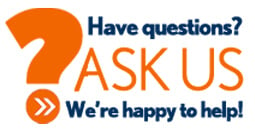 Why Choose Us !
DESIGN & CUSTOMIZE
UNIQUE PRODUCTS
We Serve Multiple
Industries
High Quality
Products
35+ Years
Of Expereince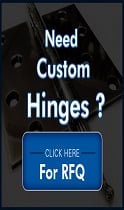 5" x 6 1/2" Stainless Steel Half Mortise Hinges – 2875LH-304
Product Overview
Availability :

In Stock
The 2875LH-304 Half Mortise Hinges are suitable for heavy-duty applications in high traffic areas.
304/304L stainless steel has excellent corrosion and oxidation resistance.
Supplied with thrust and needle bearings for smooth operation.
These hinges are a perfect fit for exterior environments.
They are dependable in terms of performance and are maintenance free.
These hinges come with a dust seal to avoid contamination.
They have a heat-treated alloy steel pin with a rust resistance coating.
Supplied with a plain finish.
They come with a convenient weld-on design or bolt-on mounting.
In stock for quick shipment.
Interchangeable with our competitor's hinges.
Kiesler Machine Inc. hinges are ideal for supporting vaults, gates, and doors weighing up to 3000 lbs.
Applications include medical, commercial, industrial and military doors and gates.
Manufactured in the U.S.A.
CODE :
2875LH-304 Half Mortise
Specification
Application: Half Mortise
Type: Left Hand
Material Type: 304L Stainless Steel
Maximum Door Weight: 3,000 lbs.
Maximum Radial Load: 1,220 lbs.
Mount: Weld-On or Bolt-On
Approximate Width: 6 1/2"
Height: 5"
Bearing Type: Needle & Thrust Bearings
Weight: 7 lbs.
Finish: Plain
Service: Heavy Duty
Technical Information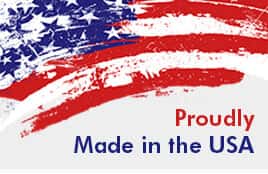 Related Products
Model Number
Door Weight /
Radial Load
Size(w/h)
Material
Finish
Hand
Technical Data
Price
RFQ
3000 /1,220 LBS
6 1/2" x 5"
Carbon Steel
Primer Coat

LH

Drawings

$460

3000 /1,220 LBS
6 1/2" x 5"
316L Stainless Steel
Plain

LH

Drawings

$795

3000 /1,220 LBS
6 1/2" x 5"
Carbon Steel
Primer Coat

RH

Drawings

$460

3000 /1,220 LBS
6 1/2" x 5"
304L Stainless Steel
Plain

RH

Drawings

$765