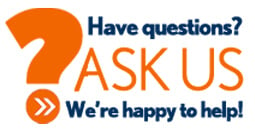 Why Choose Us !
DESIGN & CUSTOMIZE
UNIQUE PRODUCTS
We Serve Multiple
Industries
High Quality
Products
35+ Years
Of Expereince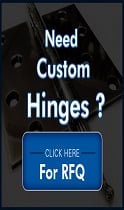 5" x 6 1/2" Carbon Steel Half Mortise Right Hand Hinges – 2875RH
Product Overview
Availability :

In Stock
2875RH Half Mortise Hinges are fabricated from carbon steel material and specially designed for heavy duty right-hand door and gate applications.
They can be installed on vault doors, containment doors, and gates weighing a maximum of 3,000 lbs. with a radial load of not to exceed 1,220 lbs.
These hinges are equipped with a hardened and precision ground alloy steel pin that assures years of maintenance free service.
Kiesler Machine Inc. hinges have a rugged design and are ideal applications in the medical, commercial, industrial and military sectors.
Weld-on or bolt-on design.
Mounting holes are available for bolt-on designs.
Interchangeable with competitor's hinges.
Ideal for high traffic areas.
In stock for immediate shipment.
Carbon steel 2875RH hinges have thrust and needle bearings for smooth operation.
Supplied with a primer coat, hot dipped or cold galvanized or powder coat paint.
Made with Pride in the U.S.A.
CODE :
2875RH Half Mortise
Specification
Application: Half Mortise
Type: Right Hand
Material Type: Carbon Steel
Maximum Door Weight: 3,000 lbs.
Maximum Radial Load: 1,220 lbs.
Mount: Weld-On or Bolt-On
Approximate Width: 6 1/2"
Height: 5"
Weight: 7 lbs.
Bearing Type: Thrust and Needle Bearings
Finish: Primer coat, hot dipped or cold galvanized or powder coat paint.
Service: Heavy Duty
Technical Information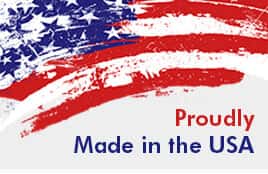 Related Products
Model Number
Door Weight /
Radial Load
Size(w/h)
Material
Finish
Hand
Technical Data
Price
RFQ
3000 /1,220 LBS
6 1/2" x 5"
Carbon Steel
Primer Coat

LH

Drawings

$460

3000 /1,220 LBS
6 1/2" x 5"
304L Stainless Steel
Plain

LH

Drawings

$765

3000 /1,220 LBS
6 1/2" x 5"
316L Stainless Steel
Plain

LH

Drawings

$795

3000 /1,220 LBS
6 1/2" x 5"
304L Stainless Steel
Plain

RH

Drawings

$765