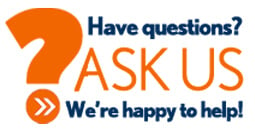 Why Choose Us !
DESIGN & CUSTOMIZE
UNIQUE PRODUCTS
We Serve Multiple
Industries
High Quality
Products
35+ Years
Of Expereince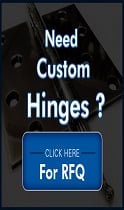 6"x 6" Heavy Duty Butt Hinges by Kiesler Machine
Product Overview
Availability :

In Stock
B-2566 heavy duty butt hinges are made of carbon steel and are weld-on mounted onto gates and doors.
Heavy duty butt hinges are Made in the USA and can be used in interior and exterior applications.
These weld-on hinges feature an alloy steel pin and thrust bearings that ensures smooth operation.
Heavy duty butt hinges are non-handed for either left hand or right-hand applications.
The hinges are used in machinery guards, outdoor equipment, interior and exterior doors and gates, etc.
Specification
Type: Formed Butt Hinge
Material Type: Carbon Steel
Thickness: 1/4"
Maximum Door Weight: 400 LBS
Maximum Radial Load: 300 LBS
Mount: Weld-on
Finish: Plain or Primer
Weight: 3 LBS
Technical Information