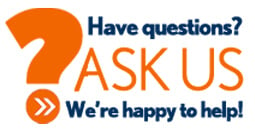 Why Choose Us !
DESIGN & CUSTOMIZE
UNIQUE PRODUCTS
We Serve Multiple
Industries
High Quality
Products
35+ Years
Of Expereince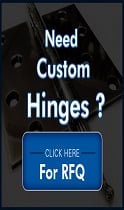 7" x 1 3/8" Stainless Steel Heavy Duty Barrel Hinges – B-1000-304
Product Overview
Availability :

In Stock
B-1000-304 Barrel hinges are made using 304L stainless steel material and are ideal for heavy duty applications
Ideal for high-usage situations, 304 stainless steel barrel hinges offer reliability and performance required for industrial applications.
These hinges are designed for supporting outdoor gates, containment doors, vaults, and much more.
B-1000-304 Barrel Hinges have a maximum capacity to carry door weight of 1000 LBS per pair of hinges
As all other steel hinges, these hinges use corrosion resistant alloy steel pin.
These 304 stainless steel hinges non-handed for either right or left-hand mounting.
They feature self-lubricating oil-lite bronze bushings and thrust washer assure smooth operation.
Grease fitting is standard for future lubrication
These hinges can resist chemical corrosion and oxidation, which makes them ideal for a harsh or corrosive environment.
Performance driven and rugged design.
Rugged design and premium materials help guarantee extended service life.
Specification
Application: Barrel
Type: Non-Handed
Material Type: 304L Stainless Steel
Maximum Door Weight: 1000 LBS
Mount: Weld On
Approx Width: 1 3/8"
Height: 7"
Bearing Type: Oil-Lite Bronze Bushings and Thrust Washer
Finish: Plain
Service: Heavy Duty
Technical Information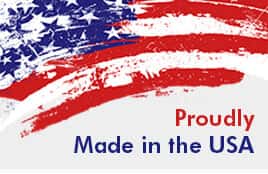 Related Products
Model Number
Door Weight /
Radial Load
Size(w/h)
Material
Finish
Hand
Technical Data
Price
RFQ
4000 /1630 LBS
7 7/16" x 6"
Carbon Steel
Primer Coat

LH

Drawings

$640

4000 /1630 LBS
7 7/16" x 6"
304L Stainless Steel
Plain

LH

Drawings

$935

40000 /25,000LBS
20 1/4" x 16"
Carbon Steel
Plain

RH

Drawings

$6100

/-
1 1/4" x 5"
Carbon Steel
Primer
NA

Drawings

$80

/-
1 1/4" x 5"
304L Stainless Steel
Plain
NA

Drawings

$155