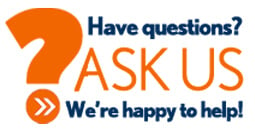 Why Choose Us !
DESIGN & CUSTOMIZE
UNIQUE PRODUCTS
We Serve Multiple
Industries
High Quality
Products
35+ Years
Of Expereince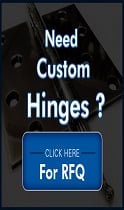 6" x 7 7/16" Stainless Steel Half Mortise Hinges - 2100LH-304
Product Overview
Availability :

In Stock
2100LH-304 stainless steel half mortise hinges are designed to support heavy doors with the maximum door weight of 4000 LBS and maximum radial load of 1630 LBS.
Made of 304 stainless steel material, these half mortise hinges can be availed with plain finish and can withstand harsh conditions.
The thrust and needle bearings of these 2100LH-304 stainless steel half mortise hinges help support heavy doors in high traffic areas.
Robust design of the hinges ensures years of maintenance-free service.
These 304 stainless steel hinges are equipped with a dust seals that keep grease in and contaminants out.
Available in weld-on design, as well as bolt-on designs.
These half mortise hinges feature heat-treated alloy steel pin with needle and thrust bearings.
They are Proudly Made in the USA.
CODE :
2100LH-304 Half Mortise
Specification
Application: Half Mortise
Type: Left-Handed
Material Type: 304L Stainless Steel
Maximum Door Weight: 4000 LBS
Maximum Radial Load: 1630 LBS
Mount: Weld On
Approximately Width: 7 7/16"
Weight: 13 LBS
Height: 6"
Bearing Type: Needle & Thrust Bearings
Finish: Plain
Service: Heavy Duty
Technical Information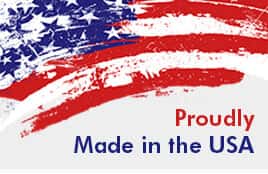 Related Products
Model Number
Door Weight /
Radial Load
Size(w/h)
Material
Finish
Hand
Technical Data
Price
RFQ
4000 /1630 LBS
7 7/16" x 6"
Carbon Steel
Primer Coat

LH

Drawings

$640

4000 /1630 LBS
7 7/16" x 6"
316 Stainless Steel
Plain

LH

Drawings

$970

4000 /1,630 LBS
7 7/16" x 6"
Carbon Steel
Primer Coat

RH

Drawings

$640

4000 /1630 LBS
7 7/16" x 6"
304L Stainless Steel
Plain

RH

Drawings

$935

4000 /1,630 LBS
7 7/16" x 6"
316L Stainless Steel
Plain

RH

Drawings

$970

1000 /5
1 3/8" x 7"
Carbon Steel
Primer
NA

Drawings

$135

1000 /-
1 3/8" x 7"
304L Stainless Steel
Plain
NA

Drawings

$220

1000 /-
1 3/8" x 7"
316L Stainless Steel
Plain
NA

Drawings

$235

/-
1 1/4" x 5"
Carbon Steel
Primer
NA

Drawings

$80

/-
1 1/4" x 5"
304L Stainless Steel
Plain
NA

Drawings

$155