Categories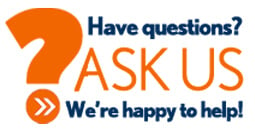 Original Equipment Manufacturer
Understanding OEM
The Importance of Kiesler Machine Inc. as an OEM Supplier
A High Quality Manufacturer: Our products are very important products as they help secure different components of machines, as well as stationary and moving structures. An intricate and detailed development process is required to manufacture these high performance and long-lasting items. Also, every part manufactured has to adhere to stringent specifications and regulations. Hence, when you work with Kiesler Machine Inc., you are assured of genuine, high quality products, which can provide years of trouble free service.
Product Variety and Versatility: At Kiesler Machine Inc., we offer 28 different types of products divided into 11 categories. Our hinges can be used in heavy duty applications weighing up to 40,000 lbs. Sprockets, shaft collars, weld nuts, and machine handles are designed using industrial grade materials. All products are manufactured to adhere to global industrial standards. Our products are sought after for applications in Medical, Construction, Manufacturing, and Military & Defense industries.
Custom Design Offerings: We also offer customized items for unique applications. Our customers can upload their own ideas or designs on the website. We work with our clients to ensure that we can create a durable, industry approved part for new applications.